This is an online only (virtual) training course that discusses the dangers and most common characteristics of concealed carry by a criminal suspect. The course discusses where and why criminals most commonly carry a concealed handgun. Methods of recognizing the pending draw/attack and one method for preventing that draw is demonstrated. Methods for defending against and/or seizing an already drawn and presented weapon are also discussed and demonstrated.
The course includes a PowerPoint slide show that corresponds to the two training videos. The total viewing time for the videos is approximately 15 minutes broken down into two segments. For viewer's reference there is also a downloadable PDF version of the PowerPoint presentation, perfect for use in taking notes. A course syllabus and extra reading resources are also included in the training materials.
If there are any questions with regard to the content, please contact the instructor: Lt. Frank Borelli via email to frank@officer.com.
Course Location
This is a virtual course, offered online only and available to registered users of the Officer Virtual Academy at all times.
Course Description
In this course, Instructors Borelli and Nance discuss preventing an opponent from drawing a weapon they have secreted on their person. Multiple methods of preventing the draw or delaying the draw are discussed and demonstrated. If the draw has already occurred or cannot be prevented and the opponent has the weapon, specifically a firearm, in hand, methods of taking that weapon away (assuming the opponent is within reach) are discussed and demonstrated.
Prerequisites
There are no prerequisites for attending this program.
Course Sequencing
This course is a personal-knowledge-only (no continuing education or in-service credits) program. It is recommended that the student officer view/attend the following courses before viewing this one:
Course Objectives
Upon completion, the student officer will be able to articulate why the most common location for a "holstered" weapon on a combative subject is the front right side of the waistband.
Upon completion, the student officer will be able to articulate what the warning signals are for a pending attack.
Upon completion, the student officer will be able to articulate one option for preventing the opponent's draw.
Upon completion, the student officer will be able to articulate the determining factors for whether a weapon take-away is attempted or not.
Upon Completion, the student officer will be able to articulate / describe the demonstrated method for taking away an opponent's drawn and presented weapon.
ABOUT THE INSTRUCTORS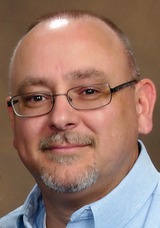 Lt. Frank Borelli – LE Instructor / Editorial Director
With over 35 years of operational experience and more than 30 years of instructional experience, Lt. Borelli has taught programs involving firearms, defensive tactics, officer survival, active shooter response and more to officers from all levels of government to include city, county, state, federal and military. He remains active in law enforcement, continually training and being trained to keep his skills up to date and sharp.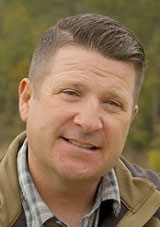 Sgt. Richard Nance – LE Instructor / SWAT experience / TV personality
Richard Nance is a veteran police officer and former SWAT team leader. He is the co-owner of WARTAC, a company that provides training in firearms, tactics, and personal defense. Nance cohosts Handguns & Defensive Weapons, a new television series on the Sportsman Channel.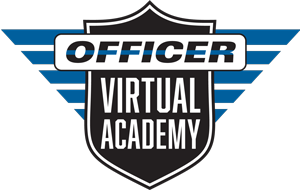 Login
Accessing this course requires a login. Please enter your credentials below!